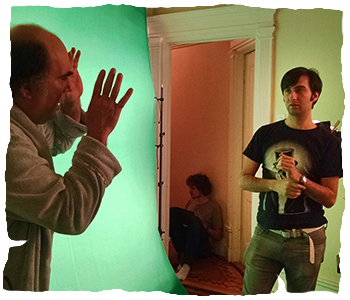 EVERYTHING'S OK is a show about New York City ten years after fracking has caused the apocalypse. Our first season follows a girl named Artemis on her quest to find the father she never knew amidst the wreckage of society—with the help of her sidekick, the revived head of Orson Welles.
90% of the season was shot in a small Brooklyn living room, with a budget raised through Kickstarter. The backgrounds are all miniature sets built by hand out of cardboard and garbage. With the help of our backers and the passion of our crew and cast, we were able to bring this world to life.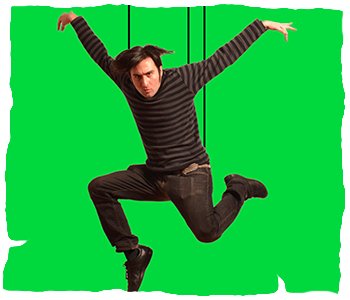 Despite growing up in Chelsea, Massachusetts, Ace is yet another Brooklyn-based video director. His hometown's "rusty" quality would embed itself in his work's aesthetic, which often glorifies urban decay. He has directed short films, music videos, and cartoons, some of which received awards from film festivals.
In addition to creating, writing, and directing EVERYTHING'S OK, Ace was singlehandedly responsible for the show's post production. The visual effects needed to create the show's futuristic world generally require a budget to support a large team of artists and technicians. But with an animation and compositing background, Ace was uniquely qualified to provide work beyond the show's budget to flesh out his creation.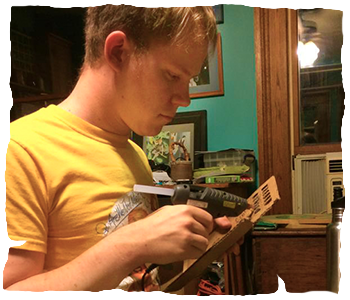 Christopher is a professional graphic designer and illustrator whose work with high-level corporate clients gives him insider knowledge of the forces destroying our world. He works in a variety of media both digital and traditional; Ace chose him for this project after seeing his work on a variety of Halloween costumes that included elaborate cardboard props. He is a musician and songwriter with the band The Rat Problem, and is currently developing a comic book about witchcraft in ancient Rome.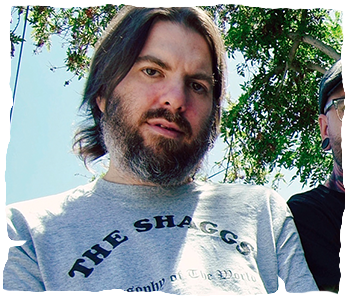 Rob Crow is the frontman for the well-known group Pinback. When he's not touring with, or making albums for one of his many collaborations (including the aforementioned Pinback, Rob Crow's Gloomy Place, The Ladies, Goblin Cock, Optiganally Yours, Other Men, Alpha Males, Thingy, Heavy Vegetable, and more), he makes solo records. He writes some of the most addictive songs we have ever heard, and he often has a giant beard to boot.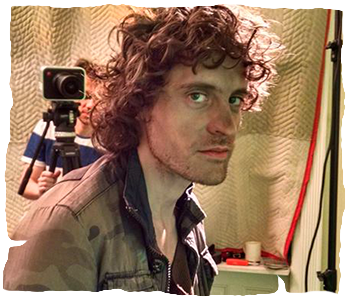 Cameron created the 8mm title sequence of New York scenes for John Turturro's FADING GIGOLO. Recent projects as producer include the short film A CHICK CALLED WANDA and the digital series COUPLES. He directed the feature film THE LAST 48, as well as the digital series 12 MONTHS OF JUNE, FIRST WORLD PROBLEMS, and the upcoming DINNER WITH MOM.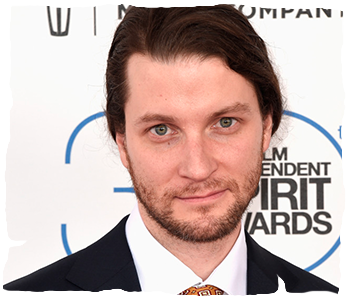 Joel wrote the highly acclaimed film MAN FROM RENO. He has written two other features, WHITE ON RICE and SURROGATE VALENTINE with director Dave Boyle. He is currently directing his own feature film CHRISTMAS IN JULY.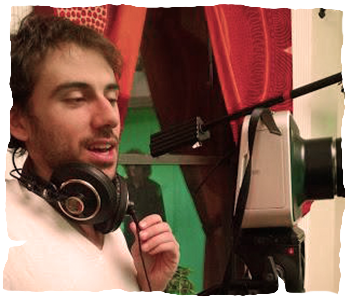 David was raised with a camera in hand, already shooting home movies by the age of five. His childhood interest in making moving images soon translated to a firm resolve to build a career out of it. Advancing from home movies to the Cannes and Toronto International Film Festivals, David's profound admiration for visual storytelling continues to make each shoot an exhilarating experience. He graduated with a BA in Film and Political Science from the University of Vermont in 2009, and completed Werner Herzog's Rogue Film School in 2011.
David's varied experiences have afforded him the ability to become well versed in a variety of genres and styles, which include narratives, documentaries and industrials. Whether shooting a web series, feature film or documentary, it's David's multifaceted background that allows him to bring a dynamic approach to each project. Throughout, what he brings to every new shoot is his unique eye and ability to keep cool under pressure. Whether he's shooting in the jungles of Mexico or at an event, David brings a poise and grace behind the camera that delivers.